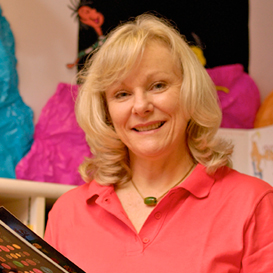 JULIA'S STORY
I began teaching in Singapore in a room at my home with 21 pupils (who were my own children, my friends and their children), back in 1983. One thing led to another by 1990, the Julia Gabriel Speech and Drama Centre was formed. Today, I work with a growing team of motivated, enthusiastic, specialist educators who have been chosen for their shared belief in my teaching philosophy and aims.
I do not want to lose, or forget, the fun we shared in those early days.
My original pupils, many of whom are still in touch, love coming to our centre because our subject is approached in a way that makes learning fun, the environment is welcoming and every student is valued and respected as an individual.
These important ingredients will not change at Julia Gabriel Centre.
Communication is a wonderful area both to teach and to study, and our teaching facilitates invaluable life-skills in a competitive world.
More importantly, the longer I teach, the more I see the good our classes provide and the joy they bring, now counting to several thousand students.
The nature of our subjects and the circumstances under which they are taught in provide all the essentials for the ideal learning situation: stimulation, motivation, individual care and attention, and in an atmosphere free from pressure.
There is one further ingredient for ideal learning: a good model, the educator. And I am confident that our educators at Julia Gabriel Centre are able to provide you and your children with all these essentials.
JULIA'S CREDIT
MEd, BEd (Hons), FGS, LGSM, LLCM (TD)
▪ Master of Education and Bachelor of Education (Honours) degrees from the University of South Australia
▪ LGSM teaching diploma in Speech & Drama from the Guildhall School of Music & Drama
▪ LLCM Teacher's Diploma in Speech & Drama from the London College of Music
▪ Honorary Fellow of the Guildhall School of Music & Drama