OPEN WEEK: 8 - 13 MAY 2023
Celine has been a quiet girl, but now I am happy to see her willingness to open up and communicate her thoughts and becoming a more confident girl. Thanks to Julia Gabriel Centre and the teachers for their patience and effort for making the class enjoyable. - Parent of Celine Ng
Pharrell has really learned to be independent since we joined PlayNest and PlayClub. He has picked up a lot of words and enjoys speaking to others. - Parent of Pharell Jay
The Readers and Writers programme helped my son pick up reading independently. He used to struggle with blending sounds in the beginning, but the teachers were very patient and encouraged him to keep trying at his own pace. He's doing so well with his reading now and we are so proud of the progress he has made since he started with this programme. - Parent of Kye Hur
OPEN DAY SCHEDULE: 13th May 2023, Saturday
Registration begins at 2.45pm.
Timing
Programme
Suitable for
3:00pm to 3:15pm
Welcome and Music & Movement
All
3:15pm - 3:30pm
Silly Stupendous Spectacular Stories
All
3:30pm - 4:00pm
Preview of Class (Session 1)
6 months - 6 years
4:00pm - 4:30pm
Preview of Class (Session 2)
6 months - 6 years
4:30pm - 4:45pm
Special Performance by the PlayClub Bears
All
4:45pm - 5:00pm
Q&A session with Specialist Teachers and Admissions team
All visitors to the centre during the Open Week are required to adhere to our continuously updated Safe Management Measures as part of our centre's health and safety protocol to safeguard our school community. Adults and children are required to wear socks in the centre.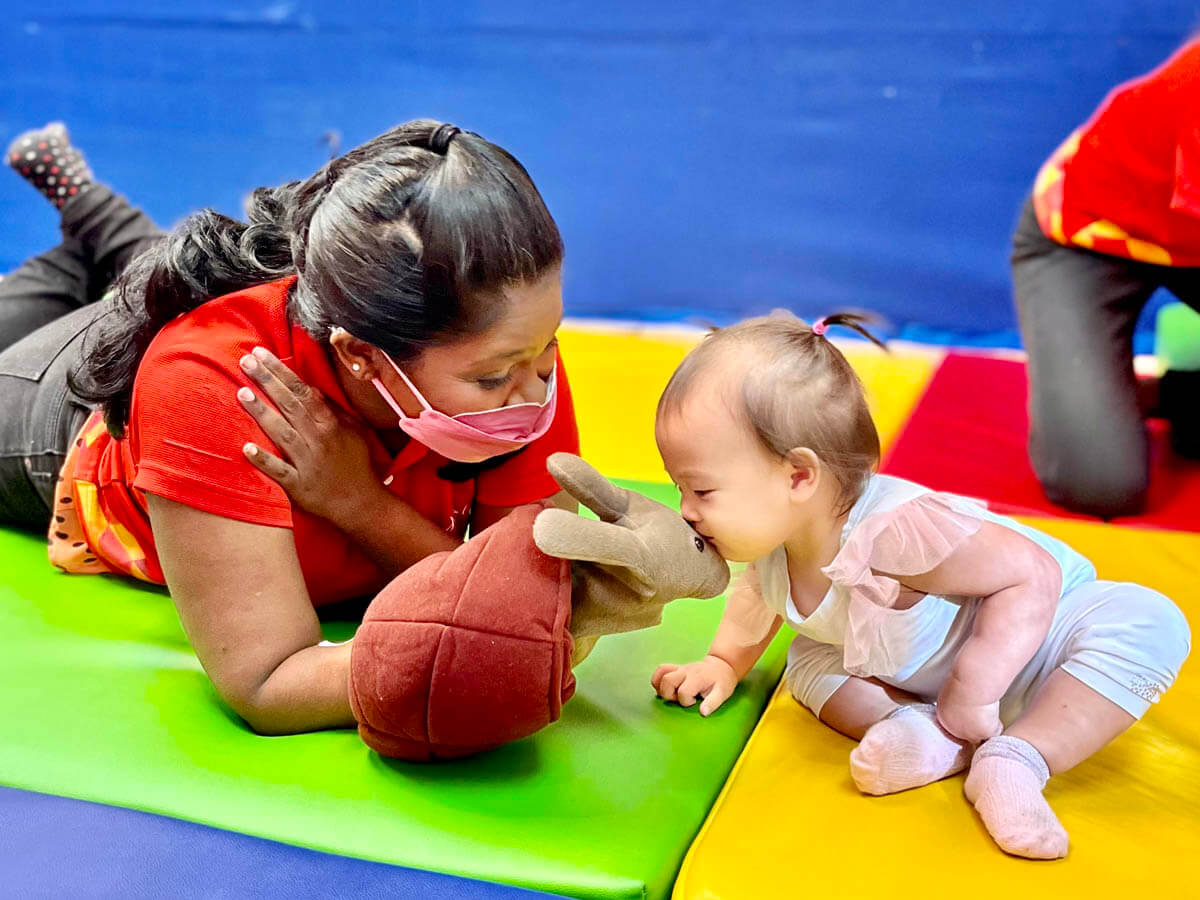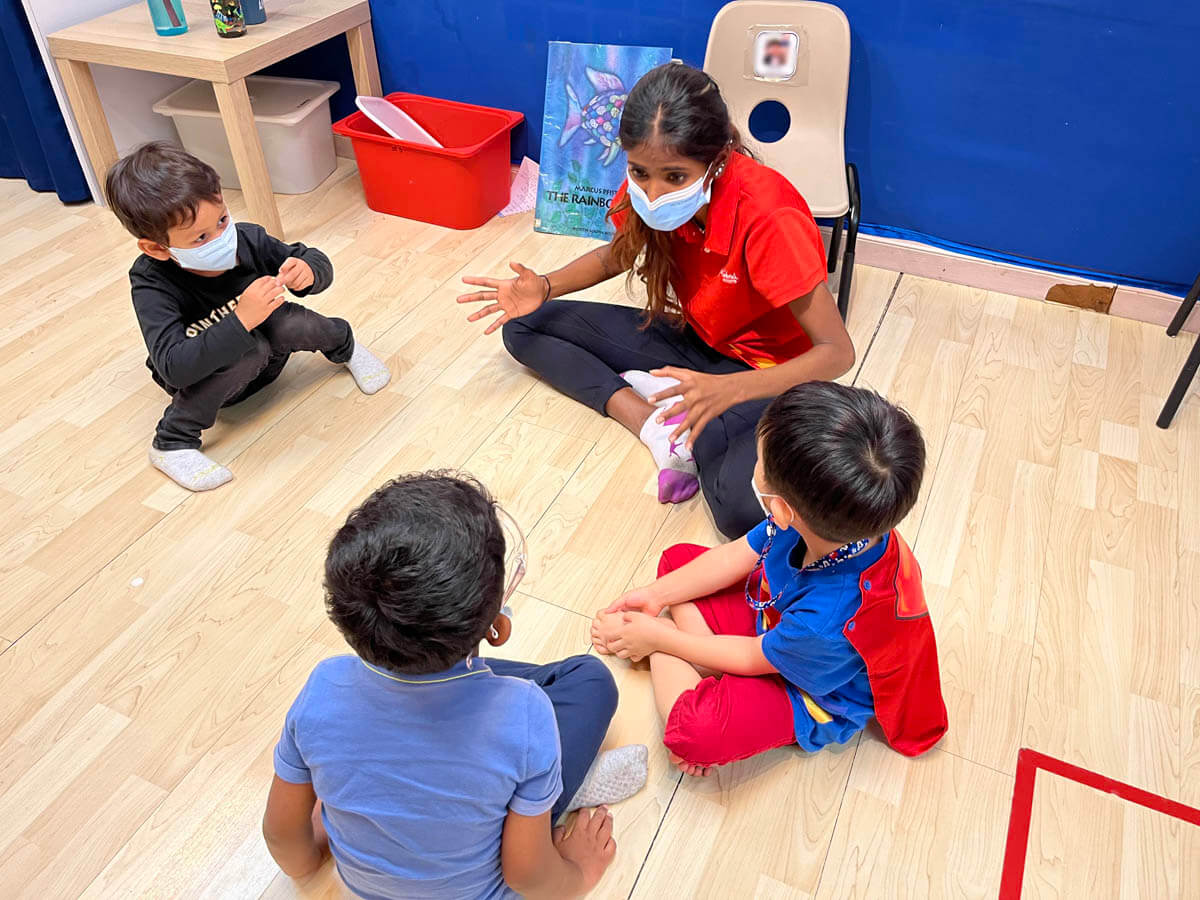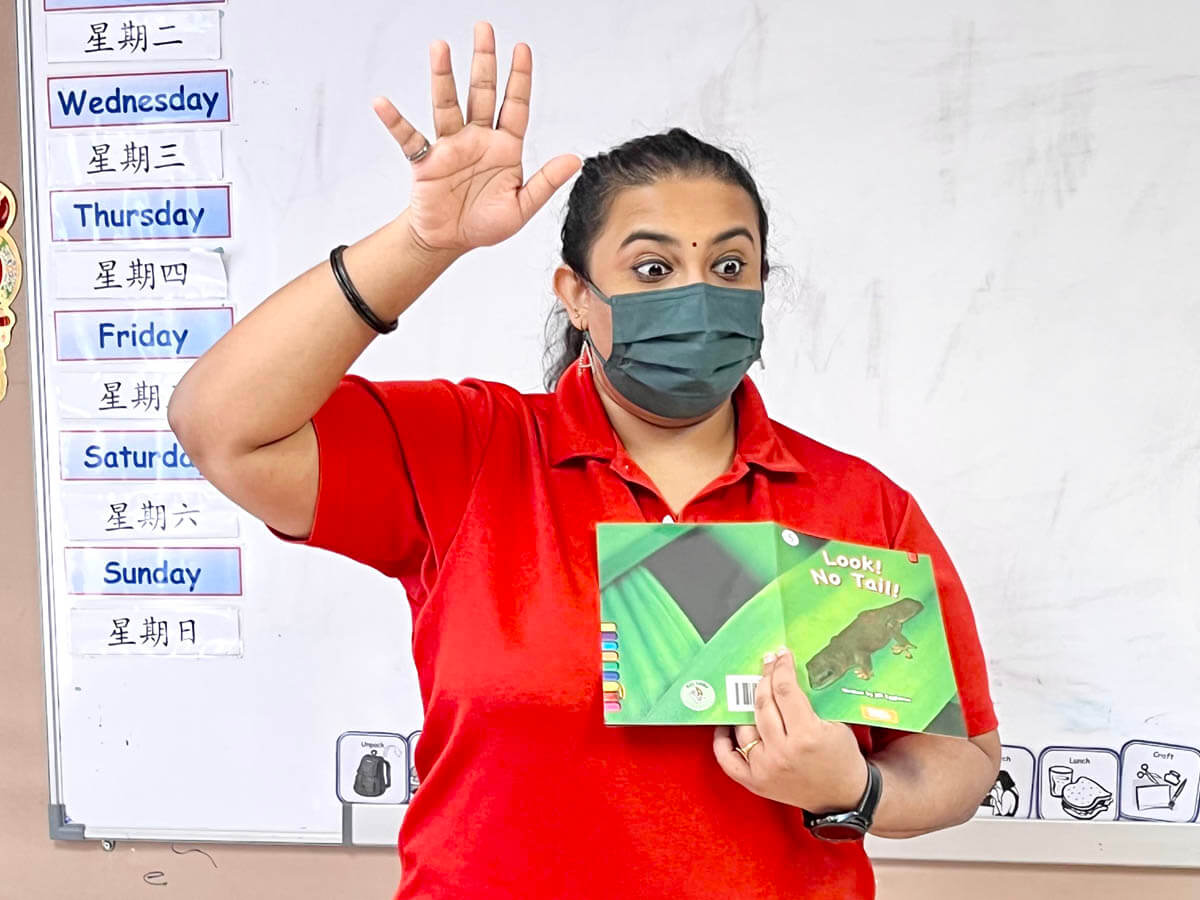 ---
ABOUT JULIA GABRIEL CENTRE
Here at Julia Gabriel Centre, we know how important it is for children to learn in a conducive environment. All our programmes incorporate our unique EduDrama methodology. Our educators develop students' language, confidence, expressive communication, creativity and critical thinking – skills we consider vital for children to flourish. Each programme is carefully planned, with clear learning structures and considerable attention paid to creating a positive and enabling environment.
In this
Open Week
,
Meet
our educators including Shoby, Julia Gabriel Centre's Head of Programmes as you and/or your children experience first hand, a
free preview
of our Early Learning, Speech & Drama, and Readers & Writers programmes on our Open Day on May 13th to help you understand how we employ the EduDrama methodology to create confident and expressive communicators in class.
Chargeable trial classes
are available for you to experience our available full-length classes during our Open Week from 8th - 13th May.
Experience
what makes us dramatically different so you and your child can decide if we're the right fit for your needs. Have your questions answered about our admission process with our Admissions team or about our programmes with Shoby.
Enjoy
special privileges when you enroll in our programmes exclusively for participants of our Open Week.
Enjoy Up to 15% Discount and Full Waiver of Registration Fee when you sign up during the Open Week period, 8th - 13th May 2023. (terms and conditions apply)
Please fill up your details below to sign up for the Open Week.