JGC@Home "Online Programmes"
---
BOOKING
Welcome to the booking page for our online learning programmes housed under "JGC@Home". Our online programmes were first adapted from their respective physical formats by our team of curriculum specialists during the period of school closure due to the Covid-19 pandemic. They have since been carefully redeveloped and meticulously designed to cater to wide demands from students from all over. With a combination of live sessions (face-to-face videotime) where they will meet their teachers, and offline activities that they can complete at their own pace, our team of specialist educators have been leading these online sessions with that same outstanding quality and delightful passion you will expect to find in their physical classes. We have been receiving hugely positive feedback from families on our interactive and highly engaging online format which has been captivating young minds for months. And so, we would like to invite you to experience our dramatically different online offerings:
Book your SPEECH & DRAMA E-CAMP Nov-Dec 2020 (6 weeks)
From
18th November - 24th December 2020
, you can now experience our very first JGC@Home online Speech & Drama Camp at a special introductory rate. Designed for children between the
ages 3 - 6 years
, your children will be guided by our team of specialist educators in
6 classes over 6 weeks
exploring creative themes.
Frequency:
1 class per week, over 6 consecutive weeks (total 6 classes in an E-Camp).
Duration:
Each class is between 1 - 1.5 hours long.
Who can join:
Children between 3 - 4 years (Nursery E-Camp), children 5 - 6 years (Kindergarten E-Camp).
Theme:
Fun at Sea (Nursery E-Camp), The Wonderful World of Animals (Kindergarten E-Camp) Scroll down to make your booking at the form below.
Musical Storytelling
As part of the introduction into our E-Camp, we welcome you to join us for our first two sessions of Musical Storytelling hosted by our Head of Julia Gabriel Centre Programmes, Shoby scheduled to run on 11th & 12th November 2020 for ages 3 - 6 years! Experience half an hour of engaging and interactive live storytelling sessions which will be hosted via zoom. No fee is applicable, and link will be provided to registered participants only. Register your interest in the form below.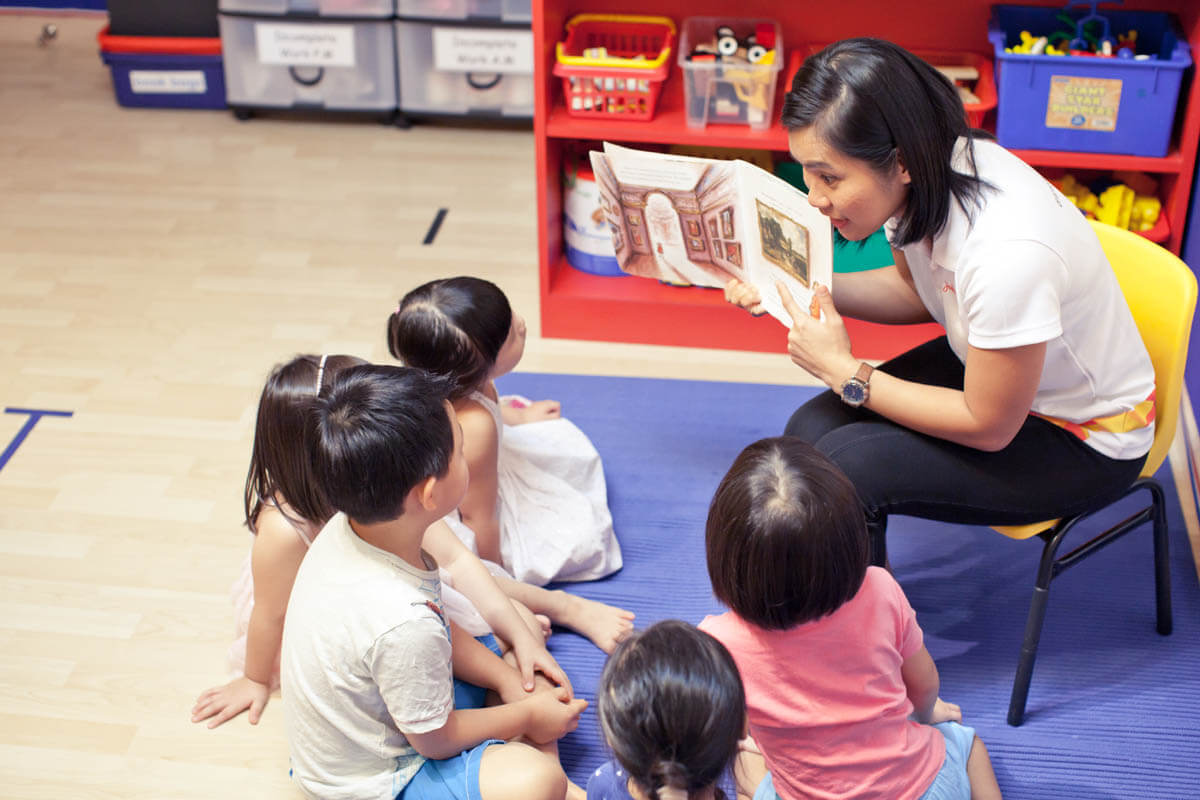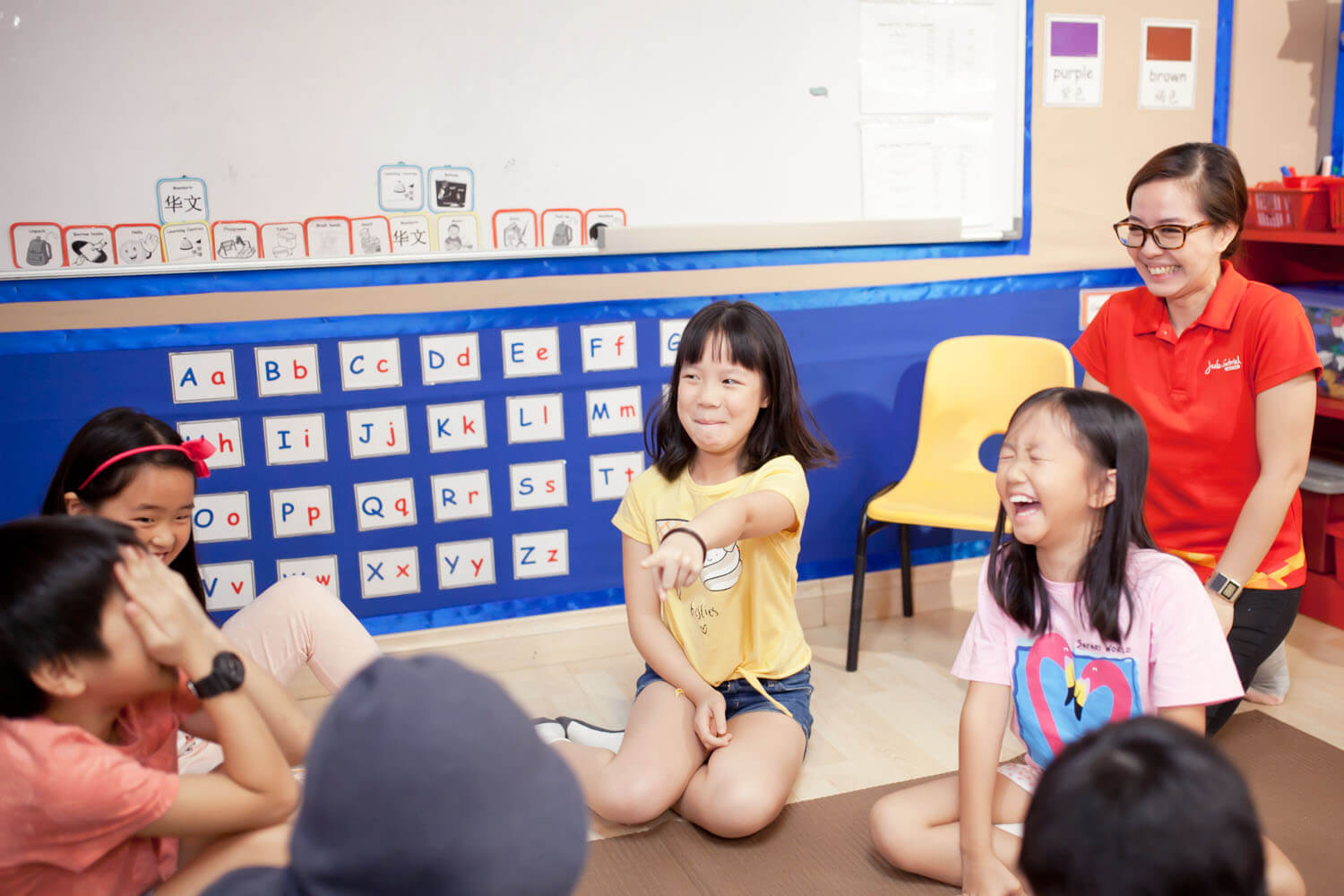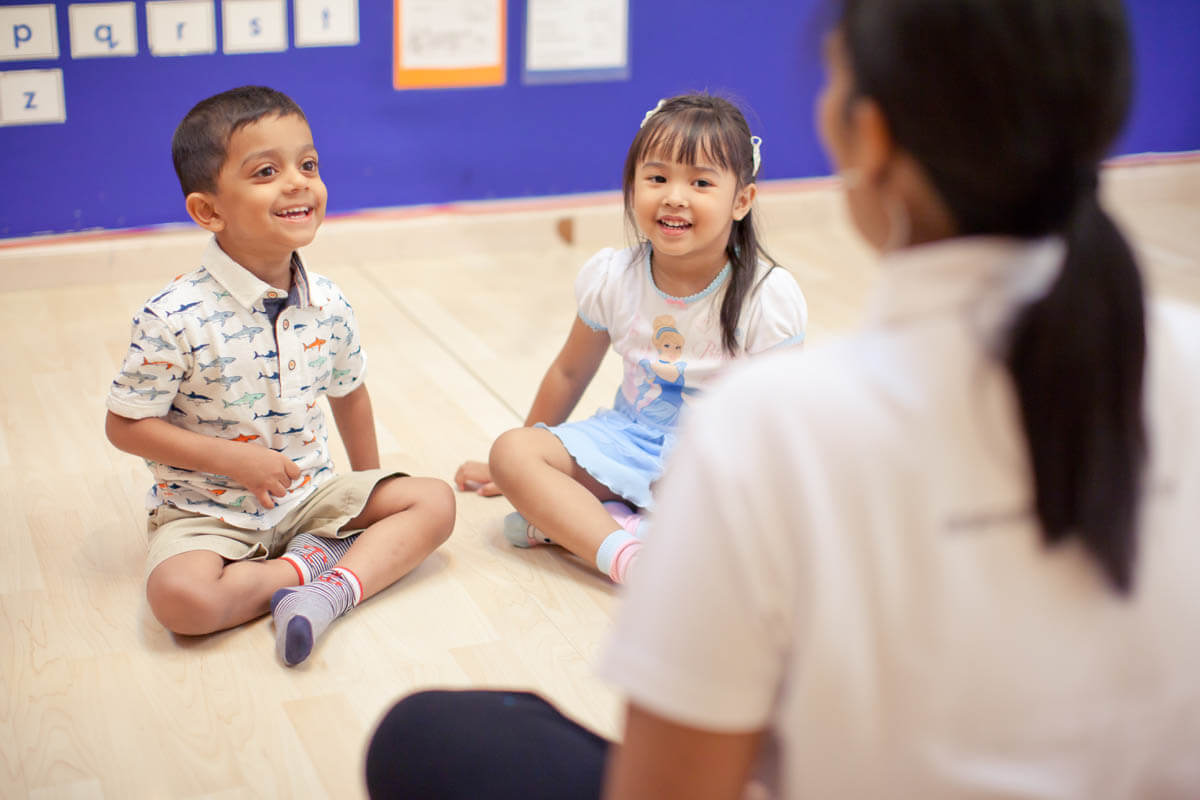 TERMS & CONDITIONS
PAYMENT
- All payments for the Speech & Drama E-Camp are strictly non-refundable and must be made prior to the start of the first class.
- Camp classes are offered once a week.
- Special rate for the Speech & Drama E-Camp is applicable exclusively during this introductory period.
- No refund of fees for any no-shows.
- Camp classes purchased are non-transferable.

BOOKING & CANCELLATION
- Only upon receipt of payment shall a booking for your slot on the Speech & Drama E-Camp be accounted as successful.
- Only successful bookings will be allowed access to our designated online platform.
To make your booking, fill up your details below.